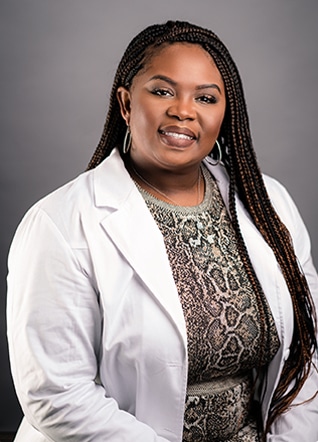 WELCOME TO THE

Bareface Aesthetic
Nichole Gary is a trusted and sought-after skin care expert and esthetician. A life- long skin enthusiast, Nichole has dedicated several years to the art of skin
perfection. She is considered a skincare coach and "The Glow Specialist" by many thanks to her magical touch and ability to make skin concerns quickly disappear. Nichole knows that great skin is rarely achieved with a "one size fits all" viewpoint. Her years of hands-on experience as an esthetician and trusted skin care expert, has created a real-world solution, and she has mastered products usage of product lines that are formulated for nine different types of skin so your face will get exactly what it needs to look and feel its best. The perfect skincare ritual just for you.
Nichole is the queen of cocktailing products for specific skin types, catering especially to those with a desire to get their "glow back" and breathe life back into their skin.
Nichole has a loyal following, and it is no wonder why an appointment with her, and you will not be disappointed. Nichole makes her home in Palm Beach, Florida where her skin studio is based. She is a well-regarded skincare advisor and nutritional expert. A health and nutrition enthusiast, Nichole has participated in several health symposiums, studied in several different states and is an avid reader of all things skin and skin health.